Luxilon Natural Gut - Gauge 125 & 130 - Colour Natural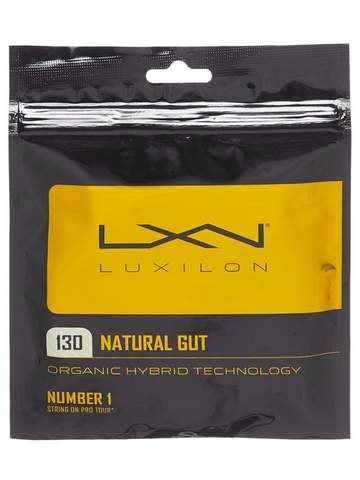 The newest Natural Gut to the tennis world but quickly establishing itself as a serious string and a competitor to Babolat's VS range.
I have had the privilege of seeing this string being made in the factory and after seeing the process and the time involved it is understandable why Gut is a premium price.
Natural gut is considered the best string for a reason, it tests highly in the areas of power, control, comfort and durability.