Testimonials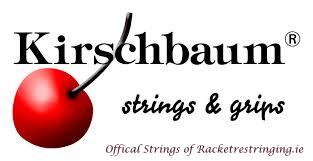 My name is Sandra Kirschbaum, manager of Kirschbaum strings Germany - 30 years string production. I am working with Rob for 2 years now and learned him to be a very nice and professional person with a great knowledge of products and stringing service. I can fully recommend him as a stringer. Get in touch with him and let him "pimp" your stick
;-)
Erik Helin recommends Doha Tennis Services
22 January 2019
My name is Erik Helin, Rob provides the best quality stringing and the quickest turn around. I will keep coming back to Rob for his service and racket knowledge. Thanks for all your work!

18 October 2016
Recently had my sons 26in racket restrung by Rob. Excellent service but more importantly its his technical knowledge about the various strings, stringing methods and the "why" behind making a certain choice that is invaluable.
You see, I had been researching online about the recommended setup for an 8 year old who plays tennis few times a week. With all the varying opinions, arguments and technicalities, it was all a bit too much. The only option left then was one of the big box sports store in the mall that offer stringing services - competent yes, but I assure you, none of them would be able to provide you the detailed explanation of the various aspects involved such as string type, thickness, tensions, what string to choose and why based on your age, playing frequency and even goals i.e recreational or competitive.
All of this is especially important if you are a parent of a young tennis players. Poorly strung rackets + wrong strings could at best mean not enough power or spin and at worse the risk of chronic injury from all the shock and vibration.
Give Rob a call and unlock the true potential out of that latest and greatest racket you've got for your kid !
You'll be glad you did.
20 October 2017.
Rob offers professional and precise work at a very high standard.
He has great knowledge of tennis, My son is a serious tennis player and I do all his rackets at Rob's and would definitely recommend him for stringing and technical advice.
21 October 2017.
Rob has been restringing my rackets and the ones from my friends during the last 2 years. Beyond his EFFICIENCY, the QUALITY of the service delivered by Rob is EXTREMELY good. Besides being passionate about tennis and being a VERY good tennis player, Rob will teach you a lot about the strings you use and find you the best strings for your game, which is why I sincerely would like to recommend Rob for restringing your rackets.
Something else before finishing this message: when Rob will be in holidays, BELIEVE me, you will FEEL it!