Babolat SG Spiraltek - Gauge 125 - Colour Red/Black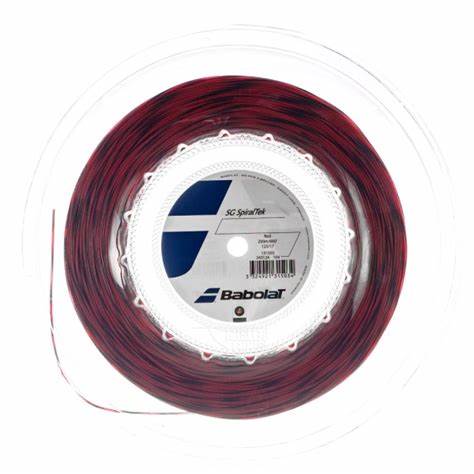 This string is made using a solid polyamide core wrapped with ultra flexible filaments. This crisp feeling string offers a good level of comfort, power, durability and spin.
Pacific Synthetic Gut - Gauge 130 - Colours Red or White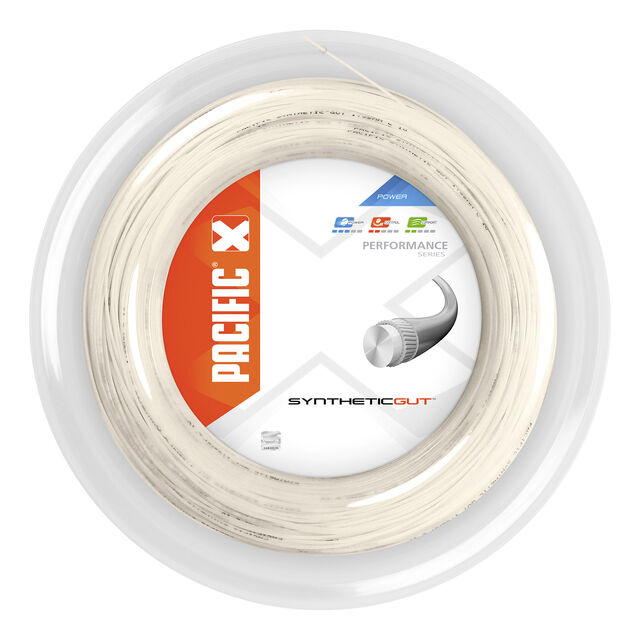 It has a nylon monofilament core with an outer wrap. A string that beginners or recreational players will enjoy as it offers power, spin, comfort and durability.
Kirschbaum Syn Gut Premium - Gauge 125 - Colour Black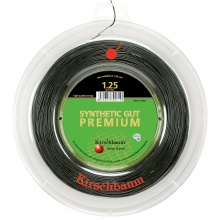 This is a responsive synthetic string with a selected-grade synthetic gut core. It offers superior comfort and touch.
Kirschbaum Synthetic Gut - Gauge 130 - Colour Natural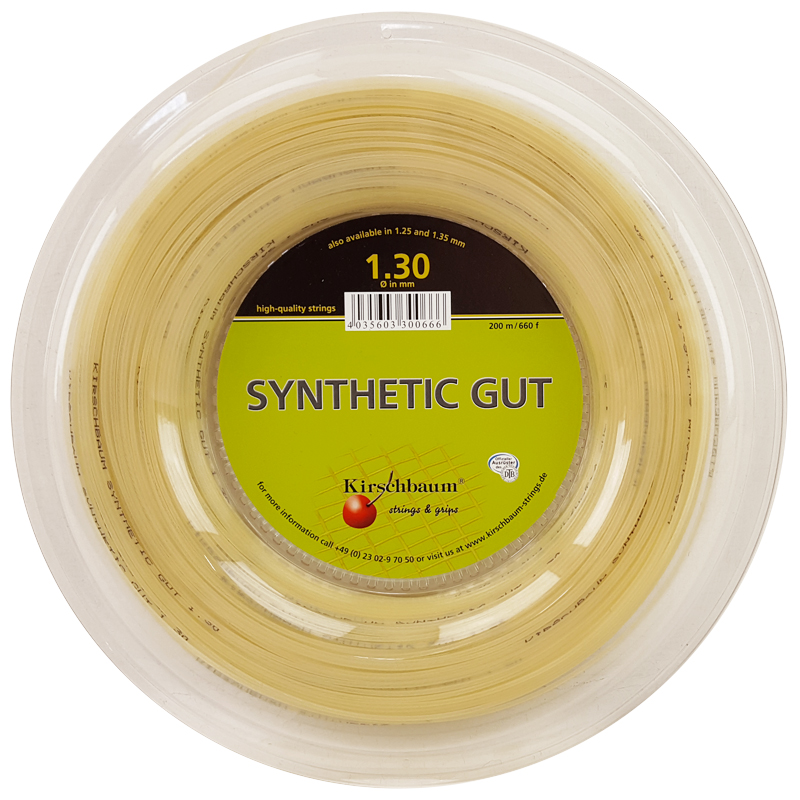 Made of superior synthetics, this is a value string that offers good durability.