Kirschbaum Touch Dura - Gauge 125 - Colour Natural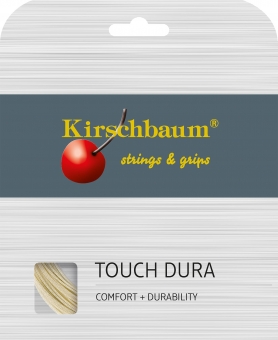 Made from a combination of poly and nylon fibres, this string offers a good combination of control, durability and comfort.
It is my recommended string for juniors transitioning from a nylon or multifilament string. It is a good stepping stone before polyester.